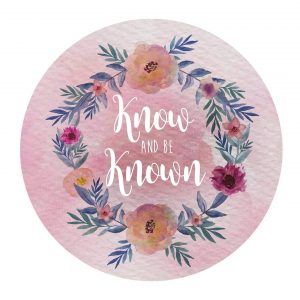 Fellowship Women's Ministry exists to help women at Fellowship and within St. Thomas to Love God and Serve Others. This is done through large group women's events, small group Bible studies, Zoom calls, and many other organic gatherings / get together's. Our hope and prayer is that we will be changed as we journey to "Know and Be Known" together. What will you do to push yourself towards Knowing and Being Known? We would love to hear your stories!
If you have any questions or want to know more about Women's Ministry you email the team at womensministry@fellowship-church.ca
We are certainly living in unprecedented times where everything we have known as normal is changing. As we enter into this next season we want to encourage ladies to fix their eyes on Jesus – the One who never changes!
Israel, put your hope in the LORD, for with the LORD is unfailing love and with him is full redemption.
Psalm 130:7